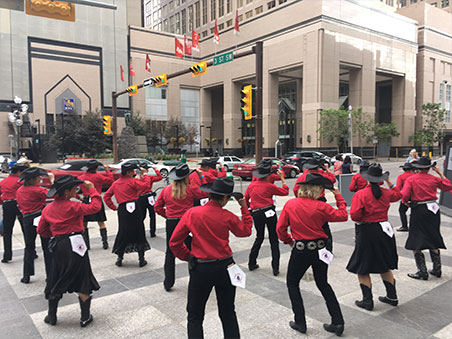 Social Dances
Chinook Country Line Dancers have many opportunities throughout the year to dance socially. With Calgary's country history and the popularity of all genres of music, we are always ready to kick up our heels and put on an exciting show!
We have many social dances throughout (Fall, Christmas, Winter & Spring).
Winter dance night coming up soon, polish your shoes Dancers!
Our social gathering is coming up get your streamers ready, this is colourful!